2023 Ford F-150 - Dauphin, MB
There's More to This Truck Than Good Looks
The 2023 Ford F-150 embodies the pinnacle of truck engineering, boasting a blend of robust performance, cutting-edge technology, and versatile functionality. With a range of potent engine options, including hybrid variants, it redefines power and efficiency. Inside, a refined cabin hosts advanced features like the SYNC® 4 infotainment system, ensuring seamless connectivity. Towing and hauling capabilities are enhanced by innovative design, making the F-150 a formidable companion for both work and leisure.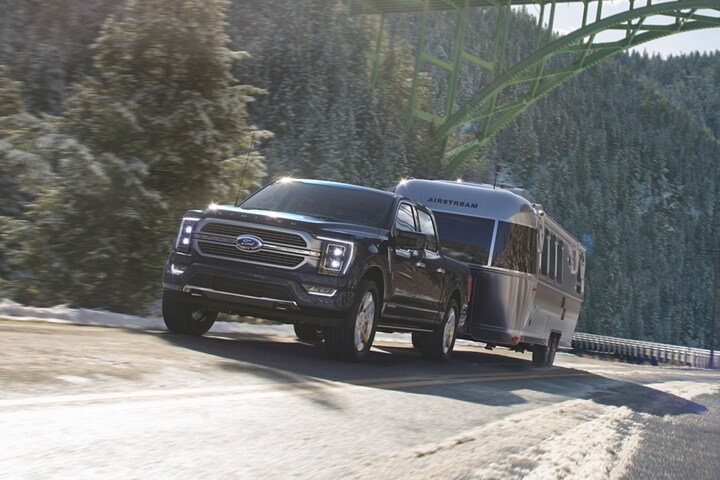 The Power of Choice
The 2023 Ford F-150 offers a wide range of advanced engine options to suit any driver's needs. From the powerful 3.5-liter PowerBoost hybrid engine that delivers an impressive 430 horsepower and 570 lb-ft of torque, to the fuel-efficient 3.3-liter V6 engine that delivers up to 24 mpg on the highway, the F-150 has an engine for every situation. With a variety of engines to choose from, you can find the perfect balance of power and efficiency to tackle any job with ease.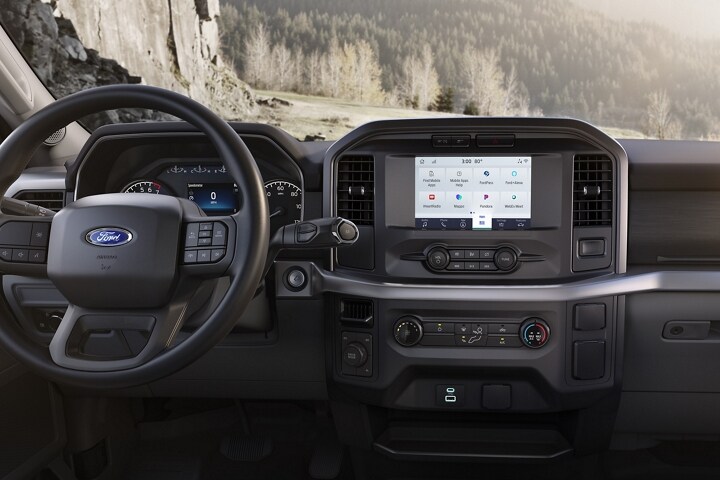 Every Detail Matters
Inside the cabin, you'll find a range of advanced technology, including the available SYNC 4 infotainment system with a large touchscreen display and intuitive voice recognition. With SYNC 4, you can easily access your favorite music, apps, and navigation, all without taking your hands off the wheel.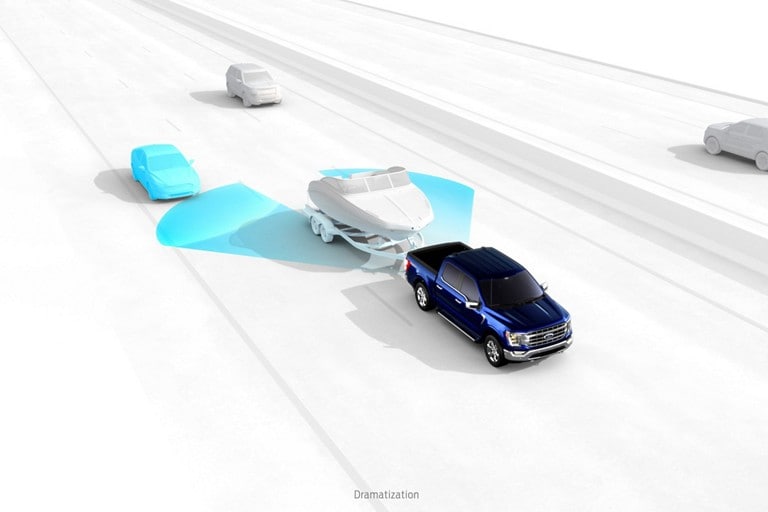 Purpose In Every Inch
The F-150 comes equipped with a range of advanced safety features, including standard Automatic Emergency Braking and Pedestrian Detection to help you avoid collisions. Additionally, the available Adaptive Cruise Control with Stop-and-Go technology helps maintain a safe distance from other vehicles while on the highway.
WHY BUY AT DAUPHIN FORD?
At Dauphin Ford, where we're dedicated to making your next vehicle purchase an enjoyable and hassle-free experience. We offer a wide selection of quality vehicles to fit every need and budget, from sporty coupes to family-friendly SUVs. Our competitive pricing ensures that you'll get the best value for your money, and our experienced sales team is here to provide expert guidance every step of the way.
So why settle for just any car dealership? Come to Dauphin Ford and experience the difference for yourself. We're confident that you'll be impressed with our selection, pricing, expertise, and service.
Contact us below and schedule your test drive today.